Inspiring new dimensions in decision making through professional responsibility
The Center for Professional Responsibility in Business and Society leads the discussion about society's expectations for a professional's responsibility at both the individual and organizational level. It promotes the development of responsible professional behavior in today's students, enabling them to become effective leaders in constantly changing and challenging business environments.
The Center strives to inspire new dimensions in organizational decision making through the conceptual development, research and practical application of professional responsibility through the creation, delivery, and sharing of academic research and educational materials.
In fulfilling its mission, the Center works cooperatively with multiple audiences including university faculty, students, and staff; professional and academic organizations; corporations; and governmental and non-governmental agencies.
The Center benefits from the financial support provided by two founding organizations – a grant from the Deloitte Foundation, the not-for-profit arm of Deloitte LLP , and a settlement from the U.S. District Court for the Northern District of Illinois.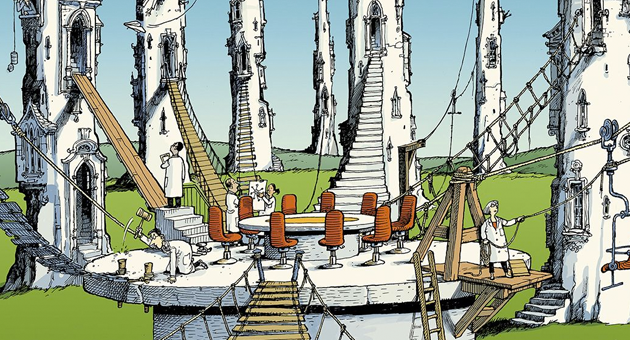 Professor C.K. Gusalus, Director of the National Center for Professional and Research Ethics, recently had an article published on the cover of Nature, titled "Overdue: a US advisory board for research integrity." Read the article here.